Bespoke Motorcycle Screens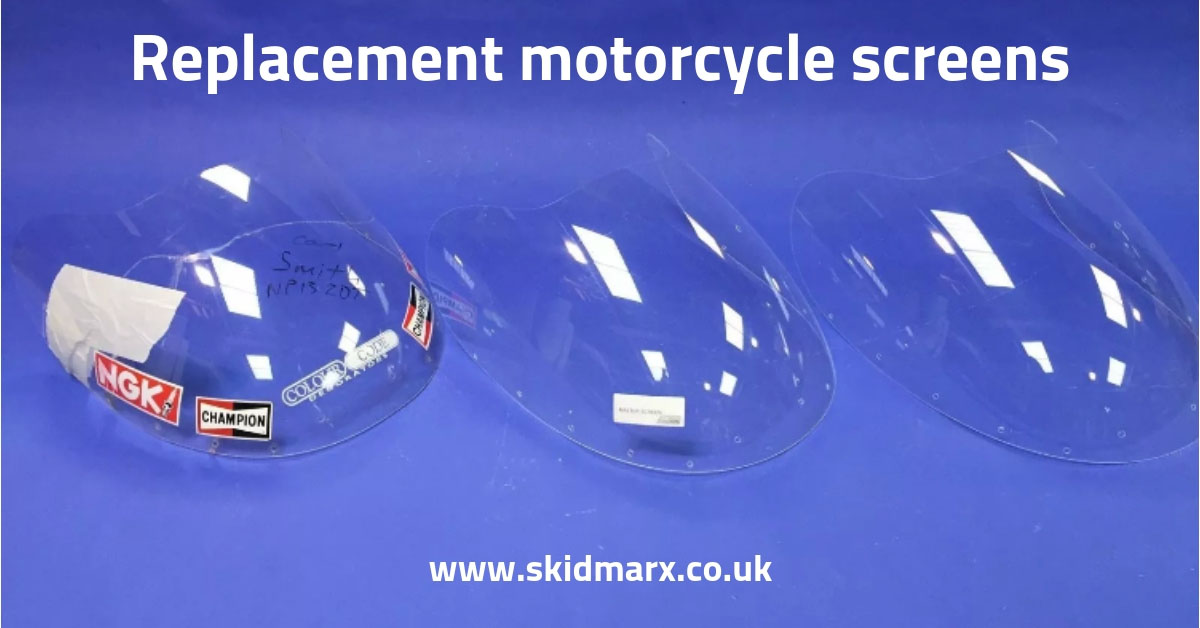 At Skidmarx we can manufacture bespoke made-to-measure motorcycle screens to suit your needs.
Whether racing or restoring, we can make a screen or windshield to the precise dimensions you require.
In our Weymouth factory we produce standard replacement motorcycle screens, fly screens, double bubble screens and tall (or flip-up) touring screens.
You can choose from clear, tinted or a range of colours, all manufactured using the same skills that go into our championship-winning screens.
Clear screens
Tinted screens - light grey, dark grey, light bronze and dark bronze
Coloured screens - fluo green, dark green, bright blue, race violet, red, amber, bright yellow and solid black.
If you need to replace a broken screen, we can produce a replica if you can send us 50% (or more) of the original screen.
Contact us by email for details of how to order a bespoke made-to-measure screen or to discuss sending a screen in for replacement.